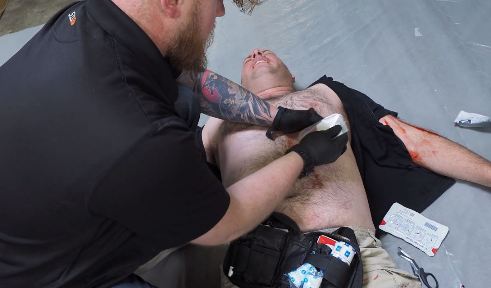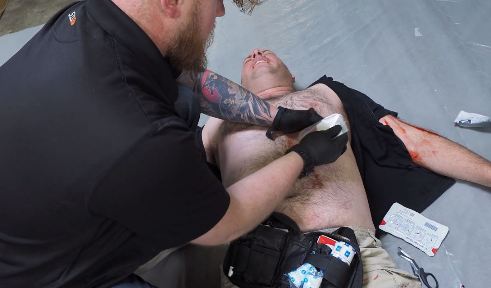 This article will focus on what other steps can be taken to reduce blood loss when you are caught in a bad situation without gear. Now that we understand how to apply direct pressure and why it's probably better then trying to make a tourniquet, we can look at methods for increasing our effectiveness.
This week will continue along with the theme of how to save a life without medical gear.
Wound Packing
If you have our Yellowstone Trauma Kit you'll feel comforted to know it contains a roll of QuikClot, a hemostatic agent (makes blood clot quicker).
This is a handy item to have in a pinch, but if you don't have any, what else can be done?
Research shows packing wounds with gauze, any gauze, is an effective way to control bleeding. All you need to do is make some.
Continue reading

What If You Don't Have a Tourniquet or Trauma Kit? Bleeding: Part 2