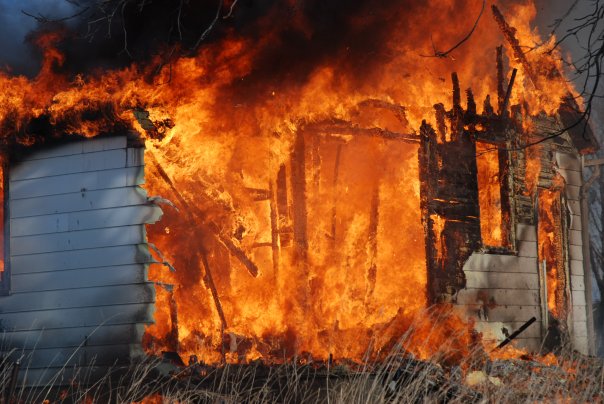 If you're just jumping into this article, go check out the last article I wrote explaining the degrees of burns and some of the risk factors associated with them. This way, you'll better understand what I'm talking about in this next in the series about how to treat this type of emergency.
I'll start this off with saying burns are nothing to screw around with. Not only can they be very dangerous, but burns are very painful.
In my circle of friends and family I am the community medic and I get calls asking about one thing or another. Whenever I get questions about burns, I always recommend the victim gets seen at a hospital.
This ensures they are treated for their injury and keep it from getting worse, but perhaps more motivating is that the burn victim will be able to get some relief from the pain.
Burns are extremely painful. Even a mild sunburn is uncomfortable, so any injury causing a serious burn is likely to be excruciating. Go to the hospital so the victims pain is managed to acceptable levels.
How to Treat a Burn
Put out the Fire
One of the risks of treating a burn is becoming a burn victim yourself by not making sure the fire is out before touching the casualty. Scene Safety is a very important aspect to emergency medicine. Don't become another victim in your attempt to take care of the casualty.
Continue reading

3 Degrees: How to Treat Burns