Facebook Bans Fundraiser for Rural Police Medical Supplies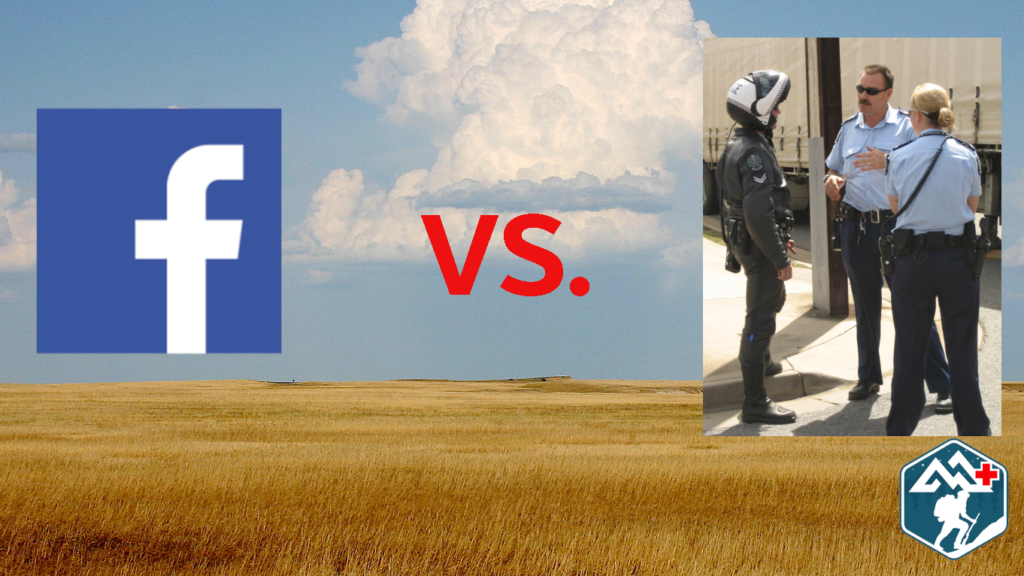 Police officer Doug Smith decided to stop waiting on government grants for his department to purchase vital emergency trauma gear. According to Smith, grants can take up to 5 years to become finalized at rural departments were budgets are tight.
And although his department, Marshall Police Department (MPD), received the grant, there wasn't enough to go around and some of the smaller agencies did not receive any money for medical gear.
In May of 2019, a colleague of Smith's, MPD Officer Zachary Lastra suffered a life-threatening laceration to his left arm while responding to a call.
Luckily, Officer Lastra had a TQ on his duty belt. Although he was quick,
"In that time frame, I lost 4 units of blood. The average adult has 8-12 (units of blood) in their body. So, if I didn't have this tourniquet, I know I would not be making this video right now," Lastra said. "The trauma kits have vital medical supplies in them, and the tourniquet is crucial and could save someone's life."
Smith had a similar experience which prompted him to take action, having had enough with waiting for bureaucrats he decided to take matters into his own hands.
"About 3 months ago I had a situation on duty where it could have turned into the same ordeal as what happened to Zach (Lastra). And it kinda got my attention. I was like, 'You know, I need to do something. I've talked for years about how I need to do this that and the other. I need to do some sort of action. Whether I fall on my face or not, at least I can say I tried."
Along with the help of Officer Lastra's testimonial, Smith kicked off a Facebook fundraiser campaign to raise money for just a couple of the local law enforcement agencies without medical gear.
"Things were going great, then about 2 weeks in, Facebook shut us down. They claimed it was due to violating policies."
Smith was frustrated about being stopped, and searched Facebook policies the fundraiser could be violating, but couldn't locate any infractions.
Reaching out to Facebook also failed to uncover a misstep.
"When we asked, 'What, exactly, did we violate?' we got no response."
As it turns out, however, Facebook's deletion of the fundraiser helped Smith raise even more money.
"It upset me and several others that found out what happened, and the local newspaper, the Marshall News Messenger, ran a story on us. And then, the response became overwhelming."
Smith said they surpassed their initial goal of $6500 and the hope of helping 3 departments. After the flood of support from their surrounding communities, they were able to raise over $10,000 and extended their reach to 14 agencies in 4 different counties with trauma kits for around 50 patrol officers.
If you would like to donate to a cause where you can be certain your money will go to save a life, please click here to donate.