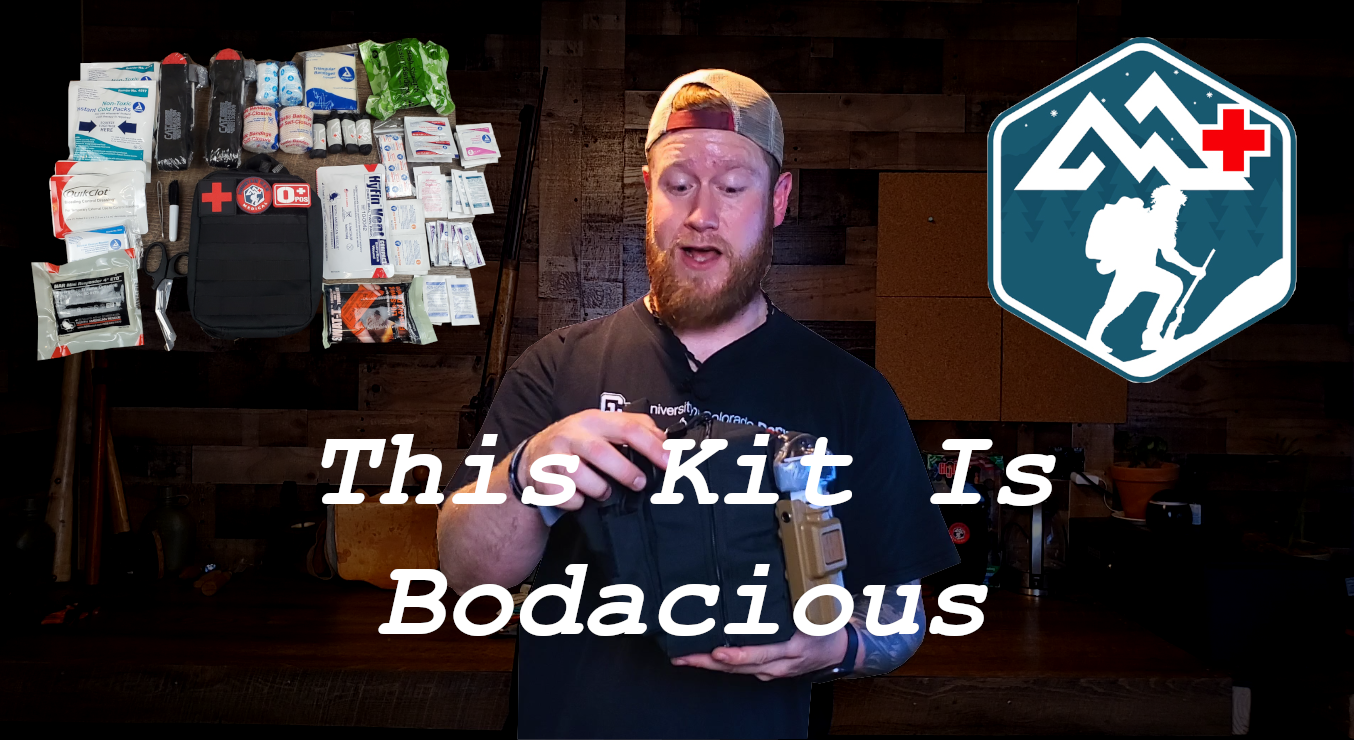 *Bodacious

Bo-da-cious:

adjective

Excellent, admirable, or attractive.

Audacious in a way considered admirable.

"The Wind River is a bodacious medical kit!"
The Yellowstone and Sweetwater trauma kits, our flagship products, hit the market to wide acclaim and remain very popular with our customers.
But now comes the time to release the next installment in our line of quality medical gear.
We take great pride as a company to provide the best possible gear at prices affordable for everyone, and requests have been flooding in for us to sell a more comprehensive kit able handle everything from major trauma to minor injuries.
Continue reading

It's Bodacious*! The New Wind River Medical Kit by Mountain Man Medical