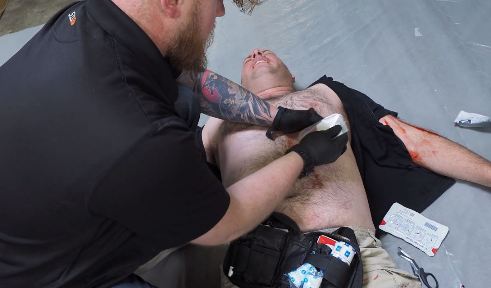 Trying to decide what the best tourniquet is for you? The Combat Application Tourniquet (CAT) is often viewed as the best device for controlling life-threatening bleeds and is trusted by medical professions all around the world. The SOF-T Wide is also just as trusted, but not quite so widely used. This doesn't mean it's inferior.
The CAT has the benefit of being the first to the market and was picked up by the US and British militaries for combat applications and so it enjoys great data supporting its effectiveness.
The SOF-T Wide came onto the scene a short time later, but since it was approved by the Committee on Tactical Combat Casualty Care (CoTCCC) after the CAT, it isn't as widely recognized, but still deserves your consideration in my opinion.
I have used both TQ's in real world applications and I have some opinions that might help you decide which is the right TQ for you.
Continue reading

What's Better? CAT Vs. SOF-T Wide