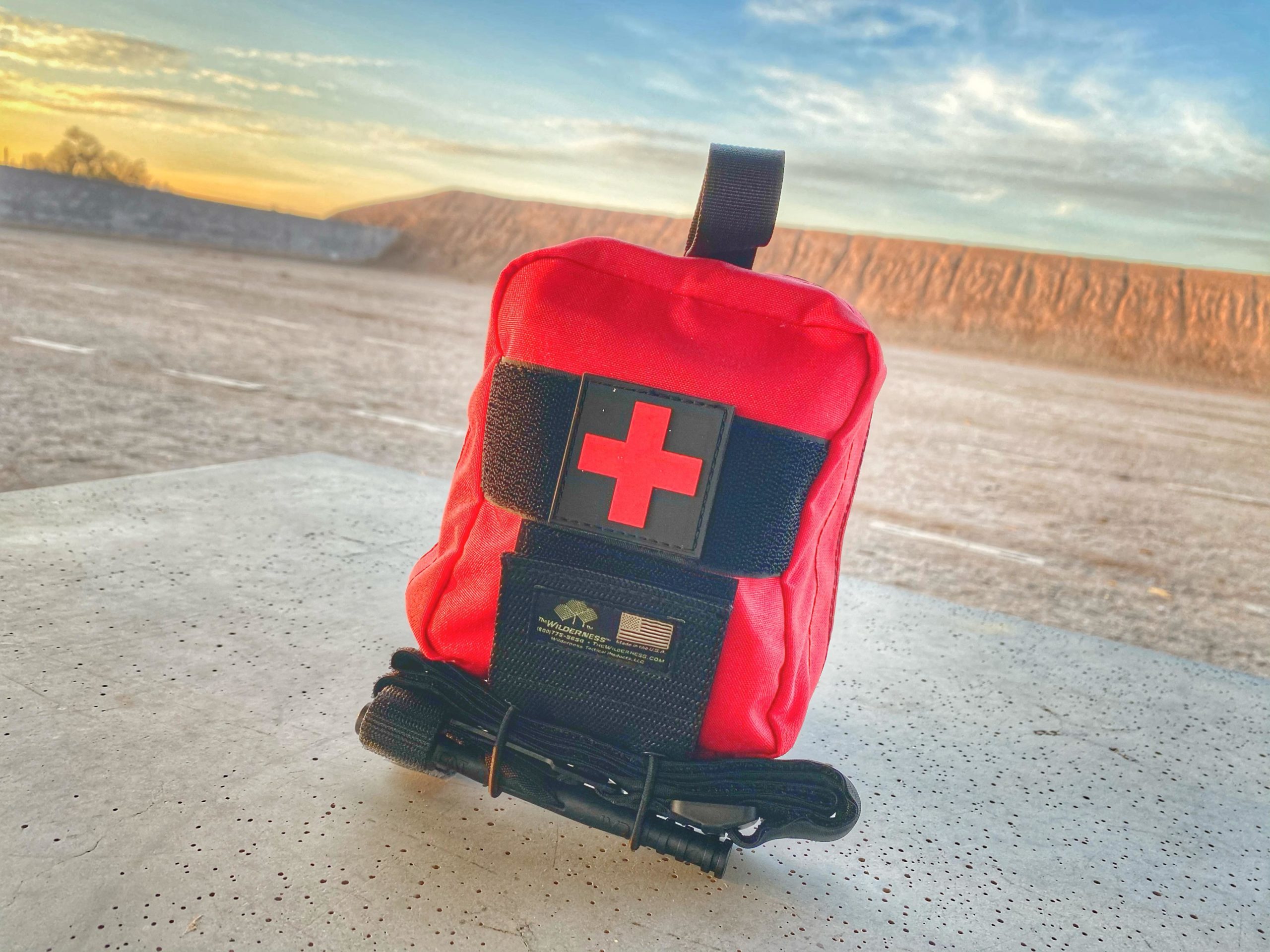 A Message From John Correia of Active Self Protection
From having analyzed over 30,000 gunfights there is one thing I know above all else. You are always more likely in life to need emergency medical skills and gear than a gun but if you ever do need a gun you will FOR SURE need medical gear and training.
I never step onto a gun range without a well-stocked trauma kit and I keep one in every vehicle, range bag, in my home, and wrapped around my ankle everywhere I go. I have used my trauma medical equipment and training three times to protect and preserve life! I strongly recommend you get the training and carry the equipment that you might well use to save a life as well, whether it is after a deadly force encounter or at the scene of a car wreck.
I feel so strongly about it that I'm pleased to announce the first-ever ASP joint venture product is in fact a trauma kit... 3 of them.
Below on this web page, I will outline the three now available trauma kits we've built for you in partnership with our friends at Mountain Man Medical.
I encourage you to take your medical preparedness seriously and read all the information and resources I'm including below.
Sincerely,
John Correia
Founder & Owner
Active Self Protection
Select Your Kits On The Next Page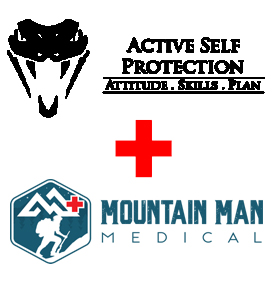 Why We Partnered With Mountain Man Medical
Friends, you know we don't take lightly any of our partnerships. Let me share with you the core reasons we chose to work with Mountain Man Medical on this project.
We know these guys. They sat around my dining room table and made it clear they are committed to our mission. They are not new to the business and they are not new to the firearm and self-defense industry.
They understand what Active Self Protection is all about. We share common values and together want to improve lives.
The Mountain Man Medical brand is focused on 2 core principles which are critical.

These guys don't believe in reinventing the wheel. They only stock and sell proven and tested products made by reputable companies like North American Rescue, TacMed, H&H Medical, Combat Medical and others.
These guys are absolutely committed to bringing the consumer the absolute lowest price possible. Their price match guarantee has made waves in the industry.

The gear doesn't do you any good if you don't have the training. Mountain Man Medical has agreed to provide every customer of the ASP kit their Emergency Trauma Response video course for free. Just short of 2 hours, this course will arm you with the training you need.
Sincerely,
John Correia
Founder & Owner
Active Self Protection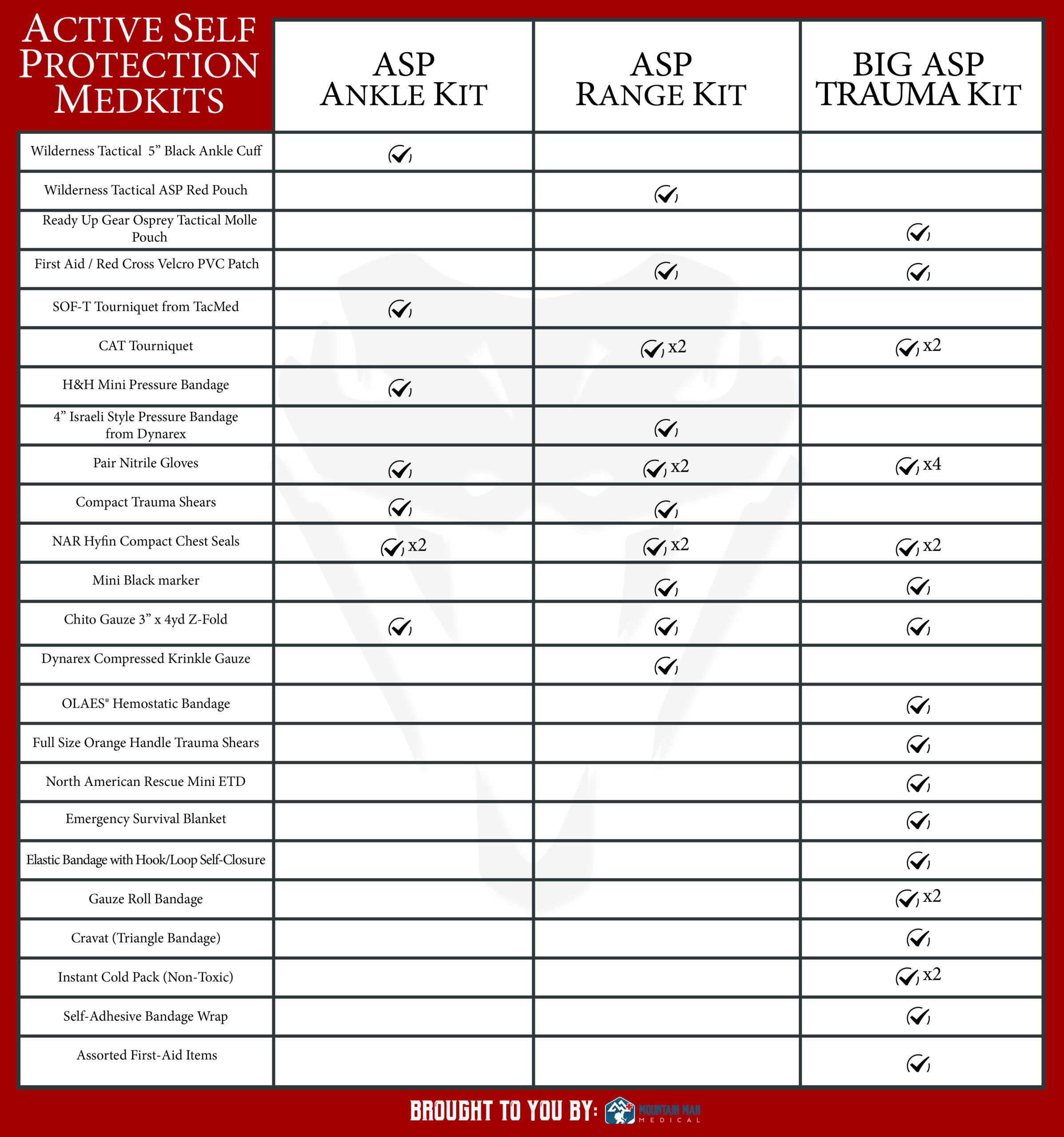 Select Your Kits On The Next Page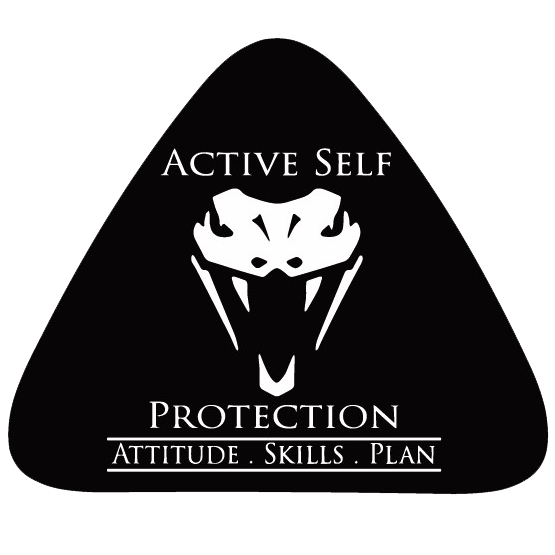 Right now every ASP Trauma Kit (Both the Ankle and Range Kit) will come with a special Active Self Protection Patch. This PVC patch is velcro on the back and can be attached to your ASP Range Bag or you can display proudly anywhere you choose!