Backorders and COVID-19 Status For Mountain Man Medical
This has been a trying time for us at MMM. Our product launch in February was widely successful (like 3x what we expected), but since then we've been fighting to get the inventory we need to make and ship the Trauma Kits sold.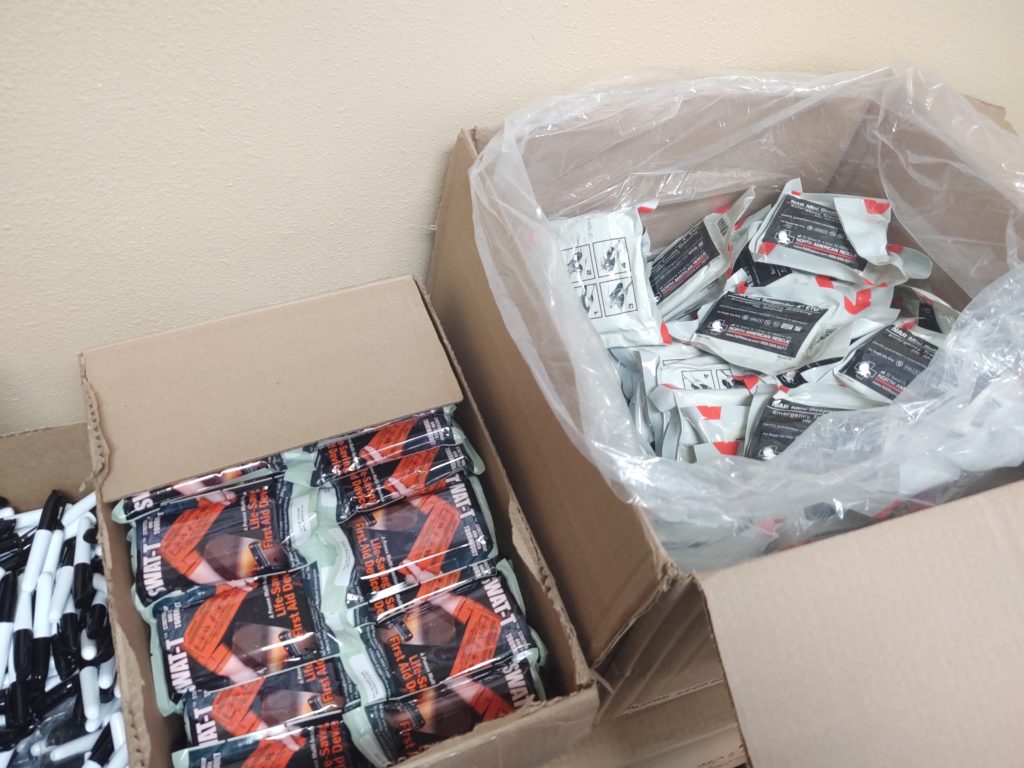 As you know one of our core beliefs is that we don't reinvent the wheel. Our kits are comprised of name-brand components by trusted and proven companies such as QuikClot, North American Rescue, H&H Medical, and Dynarex. Most of these companies are experiencing tremendous impact from the current COVID-19 pandemic. (Example News Story)
When I say "impact" I refer to all of the following:
A tremendous increase in interest and order volume (Especially true of Dynarex but true of all medical suppliers)
An inability to keep up with manufacturing and or order fulfillment due to orders to send employees home or decrease the number of people who can work in the same space at the same time.
A challenge relative to supply chain for products coming from Asia or Europe, or… well anywhere.
In an ideal world we would have stocked up way beyond our anticipated needs before our product launch in February and then we would have been in a position to weather the storm however that wasn't the case.
Apparently our core company vision of providing the highest-quality, name-brand kits, at the lowest conceivable prices really has caught on and we've been flooded with orders.
Current Challenges & Slow-downs (We will keep this page updated as often as possible)
Effective May 1st 2020 we are fully restocked. Hope to be caught up on all orders by May 5th.
Answers to Frequently Asked Questions:
Question: Can I still place an order?
Answer: Yes you can but please note if your order includes any of the products listed above it may be delayed in shipping
Question: Do you sell masks, ventilators, or gloves?
Answer: We do NOT sell masks or ventilators. We are a company focused on medical supplies for treating major trauma and thus those products are outside of our scope. We do sell Nitrile gloves.
Question: What are you doing to ensure safe business practices during this pandemic?
Answer: As an essential business we continue to operate and ship orders as able. Our employees are observing strict guidelines to minimize risk of contracting the virus. We are operating with the lowest number of employees at our office and facility as possible. We are maintaining safe social distance and washing hands often. Our offices are closed off to customers or visitors.