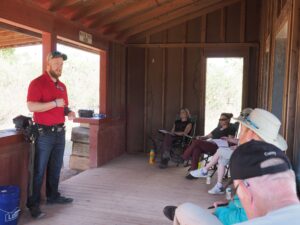 Success! The first annual Guardian Nation Conference was a big win. For me personally, it was the chance to shake off the rust and do some teaching.
This conference was the first time I've taught tactical medicine in a few years and getting back into the saddle was surprisingly easy. Since is this conference being the expansion of defensive shooting skills, I put together a class of some of the essential things that should be considered by a citizen carrying a concealed weapon.
Tactical medicine was how I earned my dinner for several years and it's my favorite extension of medicine. So, I was excited to give my perspective on civilian CCW Tactical Medicine.