Should YOU Tourniquet a Snake Bite?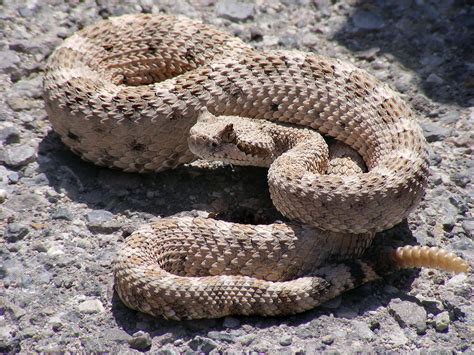 With summer comes outdoor activities like hiking and camping, and yard work. With the warmer weather comes more interaction with wildlife like snakes.
Knowing what to do with snake bites could help you to come out on top in a bad situation. In this article I will be discussing some first aid, dos and don'ts so you can save the day.
My experience with snake bites comes from taking care of young men attempting to catch and handle the snakes. This is fine as long as you're confident you know what snake you're trying to grab. A Gopher (Bull) Snake isn't venomous, but if you don't know the difference in the markings, you could be snagging up a Rattler.

Best to leave them where they are, than risking an embarrassing trip to the ER.
Don'ts:
Don't try to catch the snake that bit you. You might get bit again. Try to snap a pic with your phone if you can so the ER can identify the snake and give you the proper treatment.
Don't try to suck out the venom. You're unlikely to get any venom out and if you do, you could just poison your mouth. One old method was to cut a slit between the fang marks with your hunting knife, then suck out the venom. Don't do this.
Don't bother with a venom suction kit. They don't work at all, or well enough to make carrying one worthwhile.
Don't tourniquet the limb. According to recent research, tourniqueting a snake bite won't do anything to reduce the spread of the venom, and you risk damaging body tissues and other more serious complications.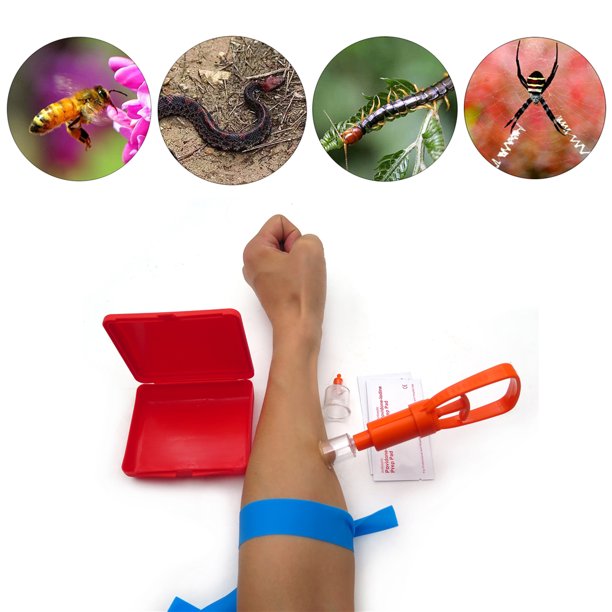 According to International Journal of Research in Medical Sciences:
"The reasons for discouraging the use of tourniquets are risk of ischemia and loss of the limb, increased risk of necrosis, increased risk of massive venom bolus when tourniquet is released, risk of embolism if used in viper bites due to pro-coagulant enzymes which will cause clotting in distal blood.
In addition, the effect of the venom in causing vasodilation presents the danger of massive hypotension when the tourniquet is released. Several experimental studies have shown that tourniquets do not work, and venom was not slowed by their use. Tourniquet give patients a false sense of security, which encourages them to delay their journey to hospital."
Gargi, Gaveshna & Saini, Amit. (2020). Tourniquet application in snake bite: are we aware? International Journal of Research in Medical Sciences. 8. 3031. 10.18203/2320-6012.ijrms20203459.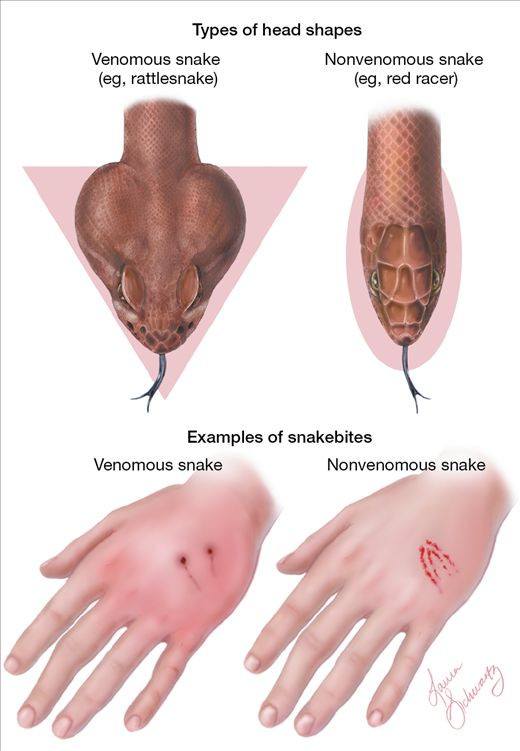 Do's
Keep the victim as calm as possible and reduce exertion to help slow the spread of venom.
Identify the wound. Two separate holes means it's more likely to be a bite from a viper. Though some bites are "dry," meaning there was no venom in the bite.
Keep the victims limb elevated above the level of the heart for the same reason as above.
Splint the wound with whatever materials you have handy. A bandana and a few sticks could fill this role nicely. The TacMed RISE™ Splint is an excellent multipurpose splint that will work great for this and many other types of injuries.
Transport to the hospital as quickly as possible. Notify EMS and let them know what's going on so they can prepare the ambulance crew to transport the victim to a location that has anti-venom on hand as not all healthcare facilities will.
If you know how, and are able to, try to get a set of vital signs every 10-15 minutes until EMS arrives to observe for changes.
There isn't much more to be done for the victim since the most important thing for them is an anti-venom dose at a nearby treatment facility. So don't be waiting around, get them to a hospital ASAP.
If you are looking for other knowledge for basic trauma care, check out our FREE online course and learn how to use what's in your new trauma kit.