How Long Can You Leave A Tourniquet Before Amputation?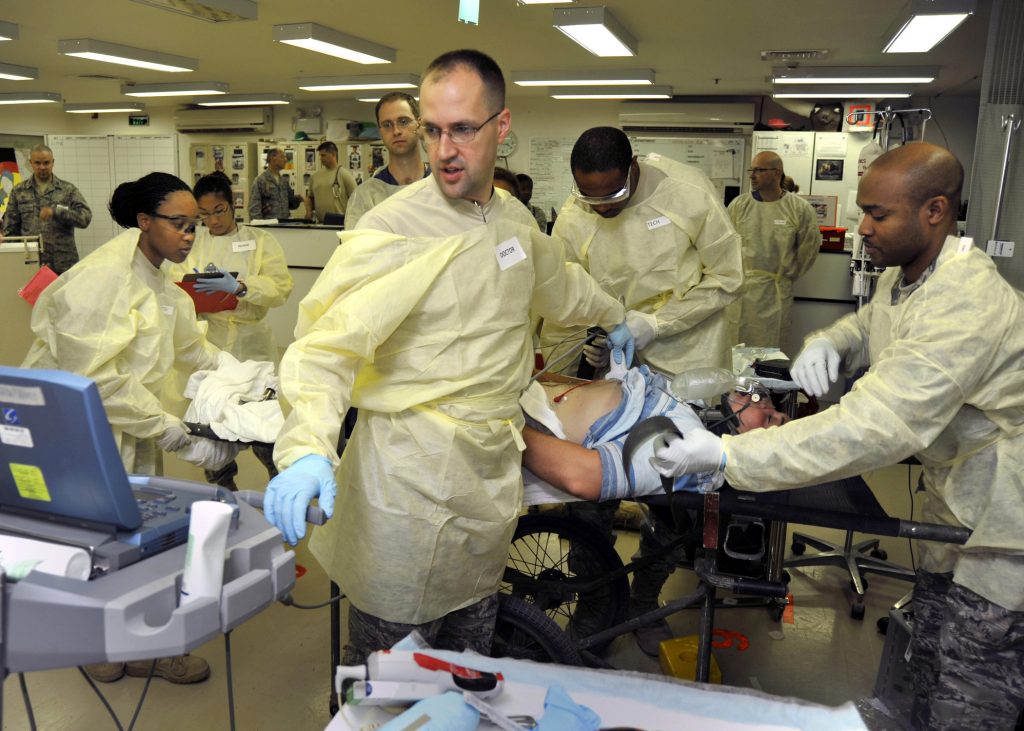 Tourniquets are a frequent topic of discussion on the Mountain Man Medical YouTube channel and I've been seeing a lot of rumors. Most of these rumors come from the old ways of doing things.
All medicine is constantly changing, year to year and sometimes month to month as scientists and doctors search for the best way to keep a person alive, and trauma is no exception.
If you haven't had any medical training for a few years you might not be up to date on the latest techniques for managing trauma. One of the most common myths I see pop up is this:
"Tourniquets are a last resort. If you apply a TQ, the victims injured limb will be amputated."
Not only is this wrong, but it's very dangerous.
Now hold on, I don't fault anyone for thinking this because it used to be taught as standard practice. But, since the War on Terror began, there have been plenty of cases to be studied and now we know this isn't true.
Lets first start with what's going on in the body when a TQ is applied.
Tourniquets are effective for controlling a life-threatening bleed because it clamps down all the vessels supplying blood to the extremity.
I'm sure you already knew that but let's pretend that you didn't for a moment.
Blood is carrying oxygen and keeps the tissues alive. Without this essential oxygen, the tissues will die. The blood is also responsible for carrying away toxins that would build up if not removed. When a TQ is applied, blood stops moving and neither of these essential things takes place.
So, the Question Becomes:
How long can a tourniquet be applied before the tissues die from a lack of oxygen and a buildup of toxins, and the limb must be amputated?
According to the National Center for Biotechnology Information (NCBI):
"Muscle damage is nearly complete by 6 hours, with likely required amputation. Numerous studies have been performed to determine the maximum duration of tourniquet use before complications. The general conclusion is that a tourniquet can be left in place for 2 h(ours) with little risk of permanent ischaemic injury."
Now it's important to note that the study detailed by the NCBI is looking more at Pneumatic Tourniquets instead of the windless style like a CAT.
So, let's look at more evidence.
According to Peter T. Pons, MD, FACEP:
"The experience gained over the past 15 years of combat has clearly demonstrated that recommended, commercially available tourniquets can, in fact, be used safely. Data from the U.S. military have shown that survival for trauma victims who have a tourniquet applied before they bleed into shock is 9 times greater than for victims who receive a tourniquet after they go into shock.
In addition, the data show that tourniquets can be safely applied to an extremity for a period of up to 2 hours with no concern about amputation. In fact, there have been no amputations in the U.S. military as a direct result of tourniquet application in patients with an application time of 2 hours or less."
This means that if you are injured in an area with an average EMS response time of 15 minutes and 19 seconds, applying a TQ has very little risk of requiring amputation.
It's possible to bleed out from a femoral artery in 2:30-3:00 minutes, so the risk of death before EMS can get on scene is substantial, while the risk of amputation is low to none.
The Takeaway:
Don't be afraid to use your TQ for life threatening bleeds. Though the risk of amputation is low, it's still preferable to death.